About Dennis Willis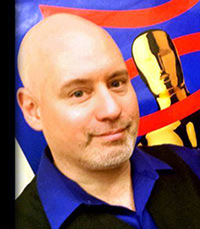 Dennis Willis is an award-winning producer, editor, writer, and film critic (print and radio). He produced and co-hosted the TV programs Soundwaves and Reel Life (later called Filmtrip). In addition, he hosts the weekly radio features At the Movies and Home Media Guide, which are heard on KGO Radio in San Francisco. Dennis' reviews, features and comments have also been heard on KKSF Talk 910 (San Francisco), WGN (Chicago), and WNSW (New York City) and WZHF (Washington DC). He is the author of Barca's Jackpot, and American Popcorn: Hollywood and the War on Common Sense; and a member of the San Francisco Film Critics Circle and the Broadcast Film Critics Association. His first concert was Huey Lewis and the News in 1982.
About Steven Kirk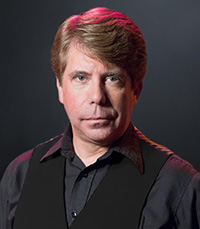 Steven Kirk has enjoyed a long history in the performing arts (film, television, theater, commercials, music video, voice over & celebrity look-a-like). He has moderated countless celebrity Q&A sessions and has worked as a Media Spokesman for numerous companies with segments seen on E!, Entertainment Tonight, and CNN. Steven co-hosted Soundwaves with Dennis Willis and did dozens of press junket interviews for FilmTrip. He is also an award-winning actor, producer and director in the theatre and has also had a long and varied career on the air as an announcer for radio stations in New York and California with formats ranging from Album Rock (SKY-101), Adult Contemporary (Y94FM), Easy Listening (WEZG) and Jazz.
About Peter Finch
Peter Finch has been putting together quirky little radio features for more than three decades at KBCO, Boulder, Colorado, and at KFOG and KGO radio in San Francisco. In 2014, he was inducted into the Bay Area Radio Hall of Fame.